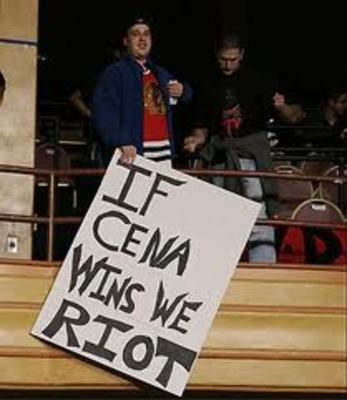 There are certain things you can always count on when attending a wrestling PPV. Overpriced t-shirts, intoxicated "marks" and cardboard signs. Lots of them. We at Shoot That S have made and seen our fair share of favorites over the years:
Eddy Guerrero Mows My Lawn
RAW is Better
(at a Smackdown! show)
Quit Rollin'
(in reference to Undertaker's terrible Limp Bizkit entrance music)
Diarrhea 24/7
(subtle)
Golddust Raped my Dad
To name a few. Here are some more gems we found.

An ode to Kramer?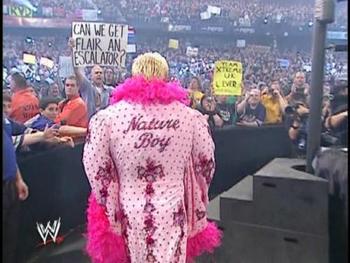 Brilliant camera angle...
Ok, not wrestling but still awesome.
Orton still can't get any love.